Digital Condition Reports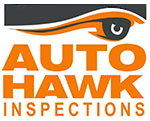 Through innovative technology, Western Canada Remarketing is proud to offer the most comprehensive digital condition reporting system in the industry. With the use of Auto Hawk, our enhanced digital inspections are second to none. The mission of Auto Hawk is to provide a portable, reusable, 100% scalable and customized wireless device that will track, manage and inspect inventory with greater accuracy than the traditional pen and paper system in place today.
The Auto Hawk system offers state of the art mobile applications developed through proven leading edge technology that is designed specifically to capture complete vehicle details and report specific damage assessment information.
All vehicles are thoroughly inspected by our trained vehicle inspectors and clients have access to view them and/or print them. The hard copy has a maximum of 15 pictures, but in our auction site the client and bidder are able to see all the necessary pictures for full disclosure.
National Marketing
A virtual showroom, www.remarket.ca, displays each vehicle listed for sale a minimum of 24 hours in advance affording buyers the ability to review details of each vehicle and to submit a confident bid.
Registered buyers Nationwide attend WCR's fully-interactive, virtual on-line auction daily. Our clients enjoy the freedom of exposing their vehicles simultaneously into several marketplaces, ensuring the highest possible return on each vehicle, every time.
Sale Documentation & Net Proceeds
Western Canada Remarketing provides all pertinent sale and transfer of ownership documentation for the purchaser to complete the sale transaction. The net proceeds check attached to a detailed sales summary will be issued to each client within 48 hours of sale confirmation on each vehicle.
Western Canada Remarketing Weekly Auctions
WCR offers weekly auctions to ensure each vehicle is marketed for sale at the earliest point in the cycle time to obtain maximum returns. Sales are conducted on Wednesdays, viewing and bidding commences as soon as vehicles are uploaded to www.remarket.ca. Sales close Wednesday at 1:00 pm PST. If the reserve is met the vehicle is sold and a member of our sales team notifies the successful bidder. If the reserve is not met, a sales summary complete with bidding activity is forwarded to each client for final approval.
Auction Features:
Auto Hawk complete Digital Inspection
Real Time Fair Market Value Evaluations
Automated VIN decoding
Live Bid Activity information
24/7 Virtual Auctions
Confidential Proxy Bidding
Electronic pick up and sale notifications
Regular Dealer and Client Promos