WCR specializes in obtaining the highest return for your fleet vehicle, seized and surplus goods. We have a 24 hour turnaround time to pickup any inventory in the lower mainland. For your assurance and full control, all assets are auctioned with reserves and an easy flat fee commission structure. We have customized and streamlined our processes and procedures to provide the most convenient and expedient work flow for our clients. From the point WCR is notified to pick up a vehicle to the return of net proceeds, we have made a diligent effort to alleviate any unnecessary load on the client. The following flow chart will clearly define our procedures.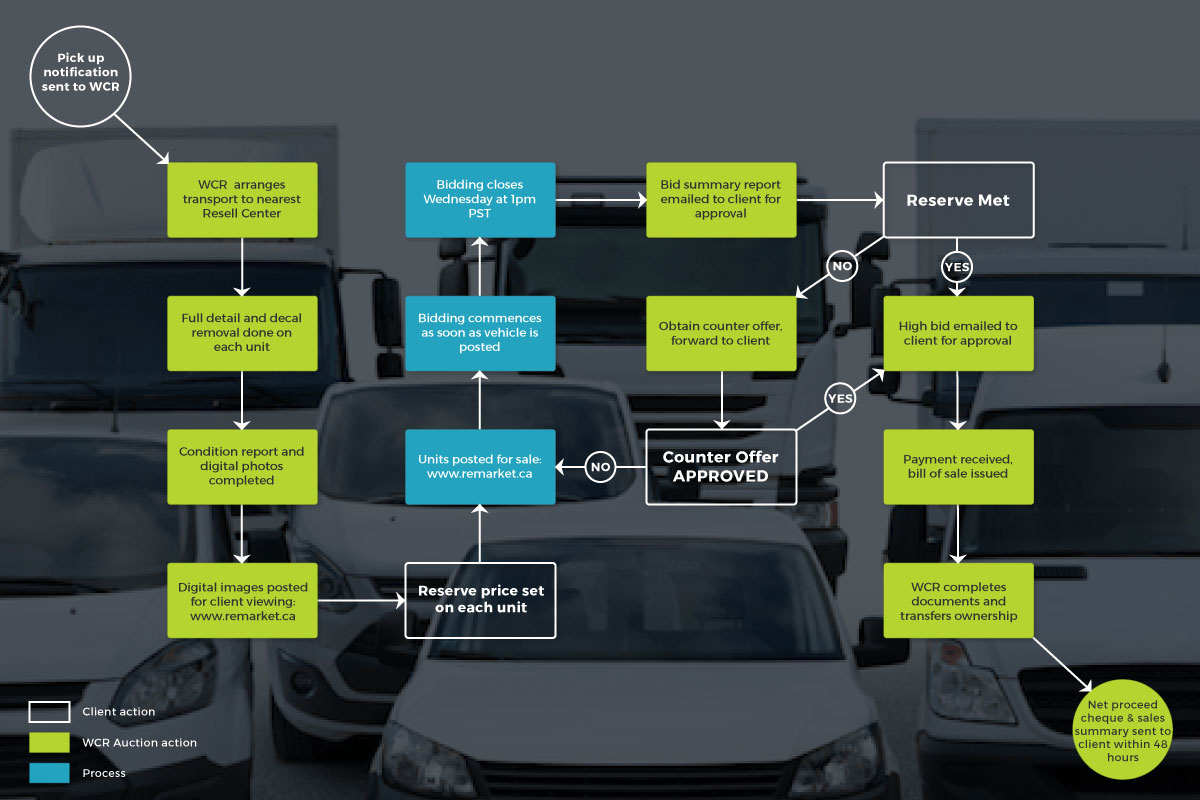 Furthermore, our inventory management system can provide you with all the necessary tools to alleviate your workload and simplify a portion of your job. Once you have registered with WCR, you and your team will be able to:
Request a Pickup (It will be directed to the closest remarketing outlet).
Search Your Inventory by Your Unit Number, Vin Number, or Auction Number.
View, Print and/or Forward Condition Reports.
View Virtual Auction, Bidders and Bids on Real-time.
View, Print and/or Forward Complete Bid Report.
As you will be able to see, everything we do is transparent to you and the bidder; thus, you can rely on our business integrity and the buyer can make a confident and aggressive bid for your assets.